Cosmetic Dentistry
---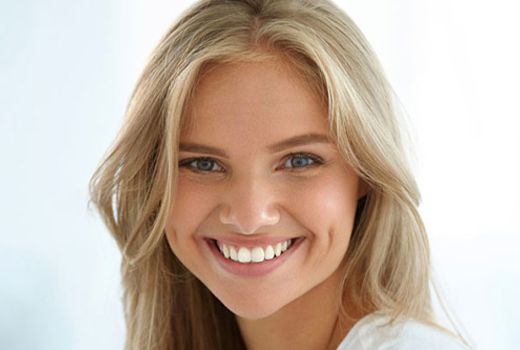 Stained, crooked or damaged teeth can lead to problems like low self-confidence and difficulty forming interpersonal relationships. Everyone deserves to love the way their teeth look.
At Byrne Family Dentistry, we provide a range of cosmetic dentistry services because we want our patients to feel confidence in their teeth. We also want our patients to love their smile! As your dentist in La Grange, KY, we can provide cosmetic dentistry services such as tooth whitening and dental veneers.
Cosmetic Dentistry Services
Cosmetic dentistry services help eliminate cosmetic defects that can accumulate over the years, or problems that patients are born with. Gaps in your teeth, crooked teeth, stains, chips and other problems that don't affect the structure or functioning of your teeth can be treated with cosmetic dentistry services.
Tooth whitening. Professional tooth whitening reduces stains and helps keep your teeth white.
Veneers. Dental veneers are caps placed on the front of your teeth to cover gaps, chips, severe stains and misshapen teeth. Veneers do not provide any structural enhancement – they are entirely cosmetic.
Crowns. A crown is a cap placed over the top of the tooth. Crowns can hide cosmetic defects and provide structural integrity to the tooth.
Benefits of Cosmetic Dentistry
Cosmetic dentistry is an important service because we are all affected by the appearance of our teeth. Straight, white, attractive teeth can help you feel confidence in your smile, and impact the way you look when you smile at others.
Smile enhancement. You deserve to love your smile. When you get cosmetic dentistry treatment, that becomes more possible.
Durable, long-lasting results. Cosmetic dentistry services at Byrne Family Dental are long-lasting services that can impact your smile for a long time to come. The length of time you can expect your cosmetic dentistry service to last depends on what type of service being provided. Ask your dentist to find out if or when you will need repeat services.
Get rid of pesky stains. It seems like those stains on your teeth are here to stay, doesn't it? Tooth whitening and other cosmetic dentistry services can help eliminate the stains you've been living with for a long time.
Improve your self-confidence. The more you love your smile, the more confident you'll feel. You can improve your self-confidence with cosmetic dentistry services.
Do You Need Cosmetic Dentistry?
Not everyone needs cosmetic dentistry services. You'll know this type of treatment is right for you if:
You're afraid to smile at people because of the way your smile looks
You've never liked the appearance of your teeth
You have good oral hygiene and good oral hygiene practices
Contact Byrne Family Dentistry
Byrne Family Dentistry provides a range of cosmetic dentistry services in La Grange, KY. To learn more about getting cosmetic dentistry services, call today to make an appointment.