PREVENTATIVE DENTISTRY
---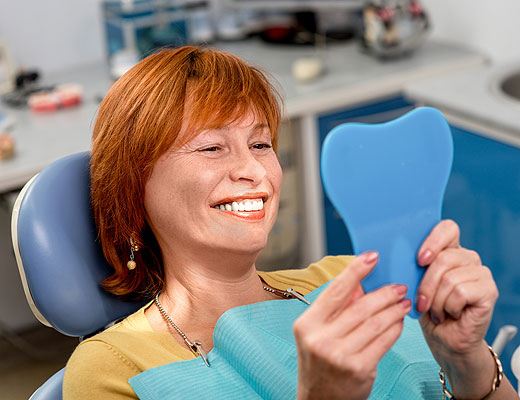 They say an ounce of prevention is better than a pound of cure – and that's the absolute truth when it comes to maintaining good dental hygiene. Preventative dentistry services at Byrne Family Dentistry can help you avoid problems like dental infection, pain, loose teeth, stained teeth and more. As your dentist in La Grange, KY, we happily offer a range of preventative dentistry services.
What to Expect During a Cleaning Appointment
During a dental cleaning appointment, you'll start off seeing the dental hygienist. Your dental hygienist will clean your teeth, removing plaque and tartar. The hygienist will check your teeth for looseness, and will look for problems like cavities, cracks and chips that may be of concern to the dentist.
Some appointments include fluoride treatment while other appointments do not. In addition, some appointments involve X-rays and imaging to look for problems happening inside your mouth and your teeth. Your dentist helps set this schedule, depending on your specific needs.
Once you're finished with your hygienist, you may meet with the dentist for an examination. If you need further treatment, your dentist should identify it during the examination. In this case, your dentist will let you know what needs to be done and whether you need to make a follow-up appointment.
How Often to See the Dentist for Preventative Dentistry Services
For most patients, preventative dentistry services need to happen every six months. Your dentist will let you know if you need to come in on a more frequent schedule, or if you need to see the dentist once per year.
Offering a Range of Preventative Dentistry Services
Professional tooth cleaning. Professional tooth cleaning is an essential part of preventative dentistry. Every patient should have their teeth professionally cleaned at least once annually, and many need their teeth professionally cleaned twice annually.
Fluoride treatments. Fluoride treatments help strengthen the tooth enamel and prevent tooth decay. While most people get fluoride in their water, fluoride treatments from the dentist are an essential supplement that can help prevent cavities and other problems.
Dental examinations. Dental examinations help the dentist catch problems in their early stages. Getting regular dental examinations can help catch infection before it leads to a tooth extraction. Getting regular dental examinations can also help catch gum disease.
X-rays. X-rays and dental imagining help your dentist see inside your teeth, to identify problems like cavities, infection, crowding from wisdom teeth and more.
Make Your Appointment With Byrne Family Dentistry Today
It's better to prevent dental problems than to fix them after they occur! Call Byrne Family Dentistry today to make an appointment for your next dental cleaning and dental examination. Our preventative dentistry services in La Grange, KY can help you take care of your teeth.