TOOTH EXTRACTION
---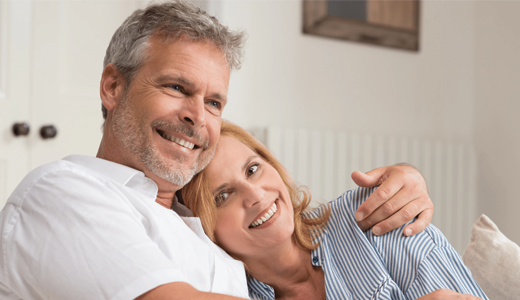 Tooth extraction sounds uncomfortable, but this important service can help you maintain healthy teeth and gums overall. If your tooth is infected or badly damaged, a tooth extraction could help save your oral and physical health. At Byrne Family Dentistry, we provide tooth extractions for patients who need it. As your dentist in La Grange, KY, we've got years of experience offering safe tooth extractions for our patients. Here's what to know.
Why Get a Tooth Extraction?
There are many reasons that patients come to need tooth extraction in La Grange, KY. Below are some of the most common reasons that tooth extraction becomes necessary for patients:
Crowding. Tooth crowding is a problem that can cause the teeth in your mouth to become crooked. When there are too many teeth in the mouth, or when the jaw is too small to accommodate the number and size of the teeth, this can cause teeth to grow in at odd angles, too close together or misaligned. In this case, extracting teeth can help.
Infection. While many infections are treated with a root canal procedure, infections that become too severe can warrant tooth extraction. Severe infection can affect other teeth in the mouth and may even spread to other parts of the body, so extraction is important.
Impacted tooth. An impacted tooth is a tooth that remains stuck in the gum tissue. This can lead to infection and bacteria buildup.
Damage to the tooth. Sometimes teeth are removed just because they've become too damaged to repair. Your dentist can tell you if your damaged tooth needs to be extracted.
Preparation for orthodontic treatment. Teeth can be removed if needed for orthodontic treatment – your orthodontist will help you determine whether this is necessary.
Compromised immune system. If your immune system is compromised and your dentist determines you're at risk for an infection, then your dentist may recommend extracting your tooth.
Signs You Need a Tooth Extraction
If you're suffering from an infection in your tooth, you may be able to tell. Here's what to watch for:
Severe pain in the tooth
Swelling in the area around the tooth
Jaw pain
Pain when chewing
What to Know About the Tooth Extraction Process
There are two types of extraction: simple and surgical extraction. Simple extraction is performed with a local anesthetic that numbs the area around the tooth. The dentist uses a tool to loosen and remove the tooth.
Surgical extraction uses a combination of local anesthesia and IV anesthesia to keep the patient comfortable and relaxed. The tooth is surgically removed with incisions in the gum and around the tooth. During a surgical extraction, the dentist may need to remove bone.
Think You Need a Tooth Extraction? Contact a Trusted Dental Professional for Help
At Byrne Family Dentistry, we help patients with their tooth extractions and other major dental procedures. Call today to make an appointment.