ORAL HYGIENE
---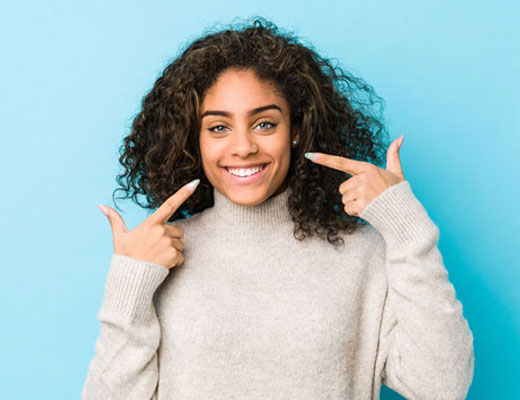 Maintaining good oral hygiene can help ensure that your teeth will continue to look beautiful and stay healthy. Byrne Family Dentistry provides a range of oral hygiene services for patients in the surrounding area. As your dentist in La Grange, KY, we can teach you how to maintain good oral hygiene at home, and we offer oral hygiene services in the office as well.
Oral hygiene services we provide include:
Fluoride treatments. Fluoride helps strengthen the tooth enamel and prevent tooth decay. You probably won't need a fluoride treatment with every visit to the dentist, but most patients get this type of treatment regularly.
Professional teeth cleaning. Our professional teeth cleaning services helps eliminate plaque and tartar from the teeth. Professional teeth cleaning can prevent stains on the enamel and helps keep gum disease at bay.
Tooth examinations. Examinations are the corner stone of good oral hygiene. When you come to the dentist for regular examinations, your dentist can identify problems (like gum disease and cavities) in their early stages. This helps you get treatment before your teeth and gums develop a serious problem.
Gum disease treatment. Gum disease causes problems like gum recession, loose teeth, bacteria and more. We treat gum disease with deep cleaning of the teeth, scaling, and other services.
Why Maintaining Good Oral Hygiene Is Important
Good oral hygiene is important for maintaining healthy teeth and gums. It's also important for maintaining beautiful, pearly white teeth. If you aren't taking good care of your teeth, your teeth could become stained and your gums may become swollen and red.
Poor oral hygiene can even impact your breath and the way it smells. If you're not maintaining good oral hygiene, you could find yourself struggling to have confidence in your smile.
What You Can Do to Maintain Good Oral Hygiene
There are many things that you can do to maintain good oral hygiene at home. Taking steps to take care of your teeth can help you avoid problems like gum disease, cavities and infections.
See your dentist every six months. Most patients need to see the dentist every six months for oral hygiene treatments in La Grange, KY – unless your dentist tells you otherwise. See your dentist for six month tooth cleaning appointments.
Brush your teeth twice daily. Brush your teeth in the morning and in the evening. Floss once a day.
Know the signs of a problem. Watch for problems like pain in the teeth, swelling, inexplicable bad breath and so on.
Call Byrne Family Dentistry to Make An Appointment Today
Byrne Family Dentistry is here to help you maintain clean, healthy teeth. We offer a range of in-office oral hygiene services, and can offer you advice on maintaining your oral hygiene at home. Call today to make an appointment.