General Dentistry
---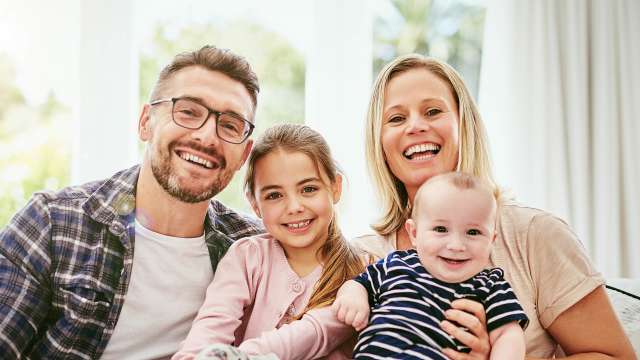 Everyone needs general dentistry services. From dental cleanings to gum disease treatments, your dental professional can provide you with the treatments needed to keep your teeth healthy. Making regular appointments with your dentist in La Grange, KY can help ensure that your teeth stay clean and healthy.
At Byrne Family Dentistry, we offer a range of dental treatments to patients of all ages. We provide safe dental care that can help you avoid problems like loose or lost permanent teeth, mild to severe gum disease, and more.
Byrne Family Dentistry offers the following general dentistry treatments:
Dental cleanings
Oral exams
X-rays and imaging
Fluoride treatments
Gum disease treatment
Cavity fillings
Root canals
Why Should You Get General Dentistry Services in La Grange, KY
Your teeth won't clean themselves, and your own at-home oral health regimen isn't enough to keep your mouth clean and healthy. While it's important to clean your own teeth twice daily, and floss once daily, it's still important to visit the dentist on a regular basis for teeth cleaning and other services.
Getting regular dental cleanings can help reduce the bacteria in your mouth and reduce the chances of oral health problems like gum disease, infections, cavities and other problems.
What to Expect During an Oral Exam and Dental Cleaning
Oral exams and dental cleaning services are the basic treatments that every patient needs on a regular basis. Knowing what to expect can help you feel more comfortable during your appointments with your dentist.
A typical tooth cleaning starts with a check for problems like cavities, plaque buildup and signs of a more serious problem. Next, your dental hygienist will use a variety of tools to remove any buildup of tartar and plaque on your teeth. During this time, your teeth will become cleaner, less stained and smoother. If your teeth had a significant amount of buildup on the enamel, you'll be able to feel the difference with your tongue.
After the cleaning is over, your dentist may order x-rays and fluoride treatment. Your dentist will likely also perform an examination to look at and address any problems with your teeth, now that your teeth are clean. If your x-rays turn up any problems with your teeth, your dentist will alert you and discuss next steps.
When Is It Time to See the Dentist?
If you're like most patients, you should see the dentist every six months. If your dentist believes that your particular situation warrants a different appointment schedule, they'll let you know. You should also see the dentist for general dentistry services in La Grange, KY if you're displaying any of the following symptoms:
Pain or swelling in your mouth
Bleeding after brushing your teeth
Swollen or red teeth
Inexplicably bad breath
Is it time to see the dentist? Call Byrne Family Dentistry today to make an appointment for a tooth cleaning and examination.